Shipping costs
Our logistics partner: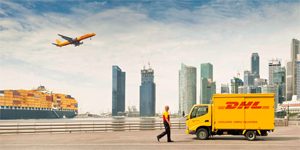 Dear customers,
due to the pandemic, but especially now in the run-up to Christmas, DHL occasionally reaches its capacity limit and delivery delays can occur. Unfortunately we cannot influence this, but we apologize for your understanding.
Important!
We deliver to all EU countries via a logistics partner in the EU and generally always insured via DHL.

This means:
All deliveries within the EU are duty-free and there is no import tax.
All deliveries arrive or are replaced.
Our products are all "Made in Germany". The products are therefore approved in Germany and the EU.
Germany
up to 29,- goods value: 3.90 €
from 29,- value of goods: 0.00 €
Worldwide
up to 120,- goods value: 6.90 €
from 120,- value of goods: 0.00 €
Shipping by DHL and Deutsche Post offers the following advantages:
Domestic delivery 95% within one working day, 99% in two working days.
If you are absent, you can collect it from the nearest post office.
Packing stations is NOT a problem!
Delivery also on Saturdays.
When delivering to non-EU countries, additional fees and duties apply. Further information can be found at http://ec.europa.eu/taxation_customs/index_de.htm.
Info: A pre-order will be sent immediately as soon as the item is available again. If several items and / or product sets are ordered that contain an item that is currently not available, they will only be shipped together. This reduces packaging waste, CO2 and protects our environment.