LOVE FOR DOGS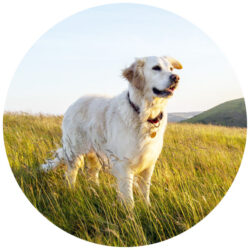 For over 20 years, we have been developing valuable food supplements for the holistic health of dogs as a family business with a lot of love and passion.
POWER OF NATURE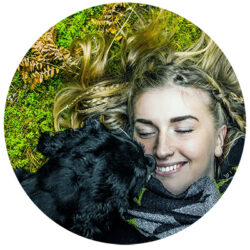 We experience the wonders of nature every day. This inspiration is for us the basis for our products. For a long, very healthy and happy dog life at your side.
HOLISTIC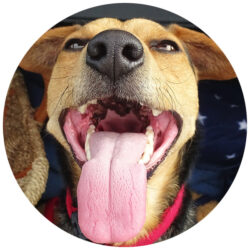 We are convinced that only a holistic treatment of dogs promises success. That is why we have developed our unique nutritional system for your beloved dog.
FREE OF ADDITIVES
Artificial additives do not belong in any food or food supplement. For the benefit of your dog, we do not use GM technology, flavors and preservatives.
DOG FIT by PreThis® Food supplements for your best friend

Make provisions early
The health of your dog is close to our hearts, because we are dog owners and know the worries that can expect one in the course of a dog's life. An early prevention with DOG FIT by PreThis® and a species-appropriate attitude and diet, are your ways to ensure health into old age.
Treat naturally
If your dog is sick, is under stress, has an operation before or behind him, or age takes its toll, we are there with a filled treasure chest from nature for your dog. Meaningful food supplements from DOG FIT by PreThis®, free of additives can support him as needed.
Visit our shop and discover DOG FIT by PreThisⓇ
For your first purchase you will receive a 5% trust discount!
Coupon Code: DOGFIT