The story of DOG FIT by PreThis®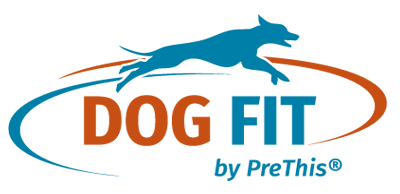 My name is Sandra Marcel, 22 years ago my dog at the time suffered from osteoarthritis and spondylosis. Natural products helped him back to a life full of activity. That was also the start of DOG FIT by PreThis®.
My nature-loving family comes from Andorra. The principality in the beautiful Pyrenees, right on the border between Spain and France and not far from the Principality of Monaco, has the highest life expectancy and the cleanest water in Europe, making it the ideal location for the headquarters of our family business PURIDAL. Since merging with the successful German brand PreThis®, we have also been represented in Germany and many other countries for 20 years. We now distribute our products worldwide.
Every day we experience the wonders of nature
This inspiration is the basis for our life and our products. We founded our company with the aim of producing innovative and, above all, natural food supplements that can support your pet's health as an alternative or supplement to classic veterinary medicine, but free of additives.
With the wish to use the means that nature provides us with for pets, we have spoken from the heart of many animal lovers. In our fast-moving and consumerist times, it was important to us to draw attention to the great natural remedies that had almost been forgotten due to the overpowering pharmaceutical companies. Our motto: "Go the natural way with us", comes from our deepest conviction that with the power of nature, a lot can be done for the health of our pets. Sustainable, without genetic engineering, animal testing and free from preservatives, gluten, fructose, yeast, soy and artificial flavours.
Since then, we have been merging and expanding worldwide and now distribute our products in over 50 countries. In the meantime, CAT FIT by PreThis® and HORSE FIT by PreThis® have joined DOG FIT by PreThis®.
From dog owner to dog owner
We have kept dogs ourselves for many years, but also cats and horses. Our passion for these wonderful animals has become our vocation, which we pursue every day with great pleasure. With our experience and the support of our great veterinarians, such as Dr. vet. med. Ott, animal healers, dental hygienists, dog physiotherapists, nutritionists and herbalists, we can make the world a little better for you and your beloved dog. We take our calling very seriously and do our best to seek out the most effective natural remedies for our nutritional system around the world. And there is still so much to discover.
You can be sure that we use only the highest quality raw materials. Sustainability is not just an empty phrase for us, we live it, both professionally and privately. We owe it to you, your dog and the environment!
We are convinced that transparency and honesty are important
Our products are manufactured exclusively in Germany and they are Feed Quality approved and HACCP and ISO 9001 / 9002 certified due to compliance with the highest German guidelines. Every batch is checked by hand and microbiologically tested by independent laboratories for unwanted residues and foreign substances. You only get from us what we would give to our own dogs and you can be sure that our standards for flawless food supplements are immensely high!
Our products are free from:
artificial flavors
artificial colourings
Lactose (only our IMMUN has a small amount due to nature)
Gluten
Fructose
Yeast
Soy
Palm oil
Animal testing
Genetically modified ingredients (GMO)
and other undesirable additives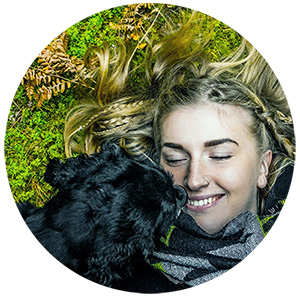 DOG FIT by PreThis® is manufactured in Germany according to the strictest guidelines and the most modern technologies. We combine nature and technology for the benefit of your dog and can do something for his health with a clear conscience – a little more every day.
For you and your dog
Love for dogs, many years of experience, specialised expert knowledge, high-quality products, customer-oriented service and competent product advice are what set us apart. And be sure, we want to become even better!
Through new business concepts, a very intensive cooperation with food experts, renowned dog schools as well as well-known manufacturers from all over the world, we have been able to pave our way into a promising future on the basis of our philosophy. We walk this path for you and your dog.
Thanks to our loyal customers, who are convinced of our products and our competence, we have become a successful brand in the field of food supplements for pets. What we have achieved so far makes us very proud and we will never forget who we have to thank for it!
Animal welfare & sustainability
Sustainability, resource conservation and environmental protection are core values for us. To achieve our environmental and energy goals, we take a very conscious approach: sustainable production as well as an environmentally conscious and efficient use of resources are a matter of course for us.
We are aware of our responsibility and consistently choose only the best quality when selecting our raw materials. Whenever possible, we use raw materials from organic cultivation and species-appropriate breeding. We deliberately avoid artificial preservatives, attractants and flavour enhancers.
In this context, we also guarantee that protected animal species are not used in the manufacture of our products. We categorically reject animal testing in general!
We use eco-electricity for the production of our products, in the offices of our branches and also privately. The newly built and climate-neutral dispatch centre uses a photovoltaic system on 70,000 m² of roof area, as well as integrated rainwater retention basins, which also contribute to significantly increased flood protection. Our print media and packaging are also produced in a climate-neutral way and the cans are 99% recyclable.
Where we can take action, we do. In our actions, we bear a great responsibility towards fauna, flora and future generations. Out of this responsibility, we take great care to keep our CO2 footprint as small as possible.
In order to further compensate the CO2 production, we support Greenpeace. With a small and voluntary contribution of only 50 cents, you too can make a contribution to ensuring that the future of our children and our children's children and, of course, our pets on this beautiful planet remains worth living on. To do so, simply tick the "CO2 offset" box on the "Payment & shipping method" page during the order process. The collected proceeds will be forwarded to Greenpeace together with our share.
We wish you and your dog good health!
Your Sandra Marcel from DOG FIT by PreThis®