The story of DOG FIT by PreThis®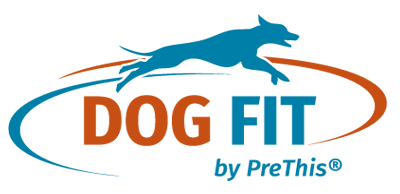 My name is Sandra Marcel, our dog suffered from osteoarthritis and spondylosis over 16 years ago. Natural products helped him return to a life full of activity. That was also our start of DOG FIT by PreThis®.
My nature-loving family comes from Andorra. The principality in the wonderful Pyrenees, right on the border between Spain and France and not far from the Principality of Monaco, is the ideal location for the main headquarters of our family company PURIDAL, along with the highest life expectancy and the cleanest water in Europe. Since the merger with the successful German brand PreThis® and Chris Thiele (renowned manufacturer of natural food supplements), we have also been represented in Germany for 15 years.
Every day we experience the wonders of nature
This inspiration is the basis for our life and our products. We founded our company with the aim of producing innovative and, above all, purely natural feed supplements that support the health of your pet as an alternative to classic veterinary medicine, but free of any chemicals.
With the desire to use the means that nature gives us for pets as well, we have spoken from the hearts of many animal lovers. In our fast-paced and drug-filled times, it was important for us to draw attention again to the great natural products that had almost been forgotten due to the overpowering pharmaceutical companies. Our motto: "Go the natural way with us", stems from our deepest conviction that a lot can be done for the health of our darlings with the pure power of nature. Sustainable, without genetic engineering and free of synthetic additives.
Since then, we have merged and expanded worldwide and sold our products in over 50 countries. As a result of the merger with PreThis®, in addition to DOG FIT by PreThis®, CAT FIT by PreThis® and HORSE FIT by PreThis® are now included, which we sell with great success.
From dog owner to dog owner
We have been keeping dogs for over 30 years, but also cats and horses. Our passion for these wonderful animals has become a calling that we pursue with great joy every day. With our experience and the support of first-class veterinarians, animal healers and herbalists, we can make the world a little better for you and your dog. We take our calling very seriously and travel all over the world for your companion in order to find the most effective natural remedies for our nutrient system. And there is still so much to discover.
You can be sure that we only use the highest quality, most effective and compatible natural products with the best bio-usability. We owe it to you, your dog and the environment!
We are convinced that transparency and honesty are important
Our products have been approved as food because they meet the highest quality guidelines and are certified according to the strict HACCP ISO 9001 guidelines. Each batch is checked by hand and tested for undesirable residues and foreign substances by independent laboratories. You only get from us what we would give to our own dogs!
Our products are free from:
artificial flavors
artificial colors
Lactose
Gluten
Fructose
Preservatives
Animal testing
GMO ingredients
and other undesirable additives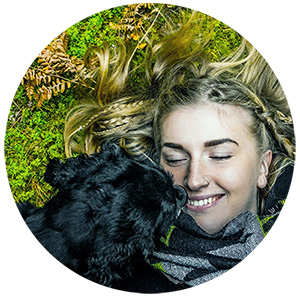 DOG FIT by PreThis® is manufactured in Germany according to the strictest guidelines and the most modern technologies. We combine nature and technology for the benefit of your dog and can do something for his health with a clear conscience – a little more every day.
For you and your dog
Love for dogs, many years of experience, very high quality products, fast and cheap shipping worldwide, the best service and a competent expert hotline set us apart. And be sure, we want to get even better!
Through new business concepts, a very intensive cooperation with many feed experts, dog schools and well-known manufacturers from all over the world, we were able to pave our way into a promising future on the basis of our philosophy. We go this way for you and your dog.
Thanks to our loyal customers, who are convinced of our products, our reliability and our service, we have become a successful supplier in the field of natural feed supplements for pets. What we have achieved so far makes us very proud and we will never forget who we owe this to!
We wish you and your dog good health!
Your Sandra Marcel from DOG FIT by PreThis®