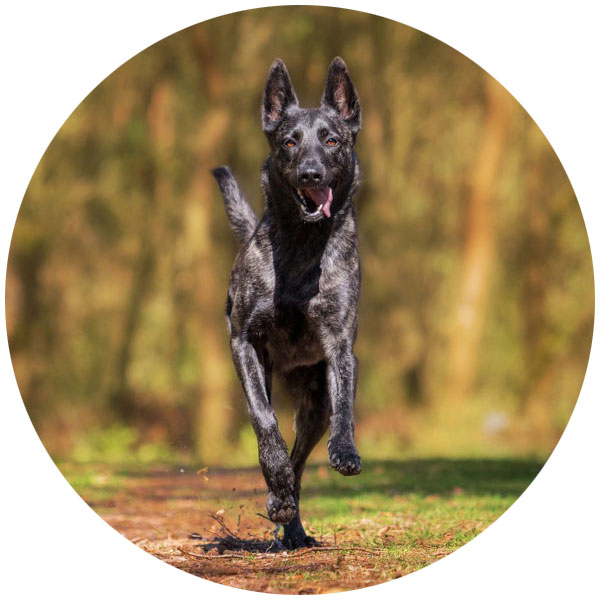 Frankincense – A natural support for dog joints
Joint problems are unfortunately not uncommon in dogs and can significantly affect the quality of life of the four-legged friend. A natural solution that is gaining popularity is the use of frankincense. In this article you will learn more about the positive effect of frankincense on the joint health of your dog.
A centuries old medicinal plant
Frankincense is a resinous substance obtained from the bark of the Boswellia tree. There are several varieties: Boswellia sacra (= Boswellia carterii), Boswellia papyrifera, Boswellia serrata, Boswellia frereana). For centuries, the medicinal plant has been used in naturopathy for the treatment of inflammation and pain. The anti-inflammatory properties are due to its bioactive compounds known as boswellic acids.
Boswellia and its positive effect on joint health
The anti-inflammatory properties can help reduce joint inflammation and relieve pain. In particular, frankincense can be a valuable support for degenerative joint diseases such as arthritis. Studies have shown that regular use can improve joint mobility and reduce inflammatory processes in the body.
The application for dogs
Frankincense can be administered in the form of dietary supplements for dogs. The dosage should always be adjusted to the appropriate weight class to get the optimal dosage for your dog. It is important to note that it does not have an immediate effect, but should be taken regularly over a long period of time to develop its full effect.
DOG FIT by PreThis® JOINTS – The ideal support for healthy joints.
A food supplement that contains frankincense and other valuable nutrients for the joint health of dogs is DOG FIT by PreThis® JOINTS. It uses the salaia tree (Boswellia serrata) known from Indian Ayurvedic medicine. The extracted "Indian frankincense" is also listed in the European Pharmacopoeia. In addition to the anti-inflammatory and pain-relieving nutrient, this product also contains glucosamine, MSM, collagen and devil's claw. This combination of natural ingredients may help promote joint health, reduce inflammation and relieve pain. DOG FIT by PreThis JOINTS® is a proven solution to improve your dog's mobility and quality of life – for over 20 years.