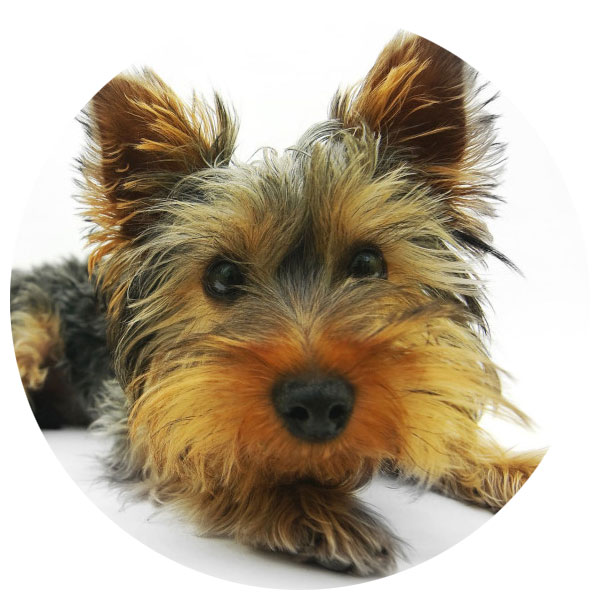 The use of DOG FIT by PreThis® products is extremely easy. Due to our over 30 years of experience in handling dogs and our knowledge of the characteristic features of animals, we are aware that dogs are often reluctant to be given food supplements. With DOG FIT by PreThis® this is very unproblematic – we promise!
Many dogs refuse to swallow the preparations offered and it is not uncommon for the dog owner to face an unsuccessful and frustrating fight with his dog. Not so with the products from DOG FIT by PreThis®. The feed supplements are available as capsules, powder or granules if required. The capsule of the corresponding preparation is simply put into a tasty treat for the dog and given as a reward or together with the daily food. If acceptance is still not sufficient, each capsule can simply be opened and the contents mixed with the food. Powder and granulate products are mixed with the feed. It couldn't be easier and less stressful for your dog and you.
How should I dispense DOG FIT by PreThis®?
The ideal dosage of the products is also very easy, as precise dosage instructions are of course provided on each product can. The product DOG FIT by PreThis® JOINTS, for example, is available for three dog sizes, as the ideal dosage of the contained joint nutrients is adapted to the corresponding body weight. The food supplements for joint health are available in three different sizes and thus the ideal supply of your dog can be made much easier. The three size units of DOG FIT by PreThis® JOINTS are available in small, medium and large and are therefore designed for weight classes. The ideal size unit for your dog can be determined very easily using the respective weight information in our shop. For all other products, one capsule size is sufficient for the correct dosage, which is also based on weight. A measuring spoon is included with our products that contain a powder or granules. Dosing according to our instructions is just as straightforward.
How compatible are the products of DOG FIT by PreThis®?
Since all feed supplements from DOG FIT by PreThis® contain natural nutrients with a high bioavailability, are approved as food and free from genetic engineering, gluten, fructose, lactose and undesirable additives, they do not cause any intolerance reactions or side effects known to us for your dog. All ingredients of our products are subject to extensive control by independent laboratories and the manufacturing processes are HACCP ISO 9001 certified. Our products are manufactured exclusively in Germany according to the strictest guidelines.
We travel around the world for your dog in order to find the highest quality natural products for our nutrient system and we select our suppliers very specifically. Sustainable cultivation of raw materials is immensely important to us to protect resources and the environment. We use them wherever possible. We have been working with our suppliers for many years now, but we make sure of the qualitative condition of the individual raw materials through extensive tests in advance of each delivery. In this way we can ensure a consistently high quality of our products.
Early health prophylaxis
Ideally, you do not allow health problems to arise in the first place and ensure early health prophylaxis for your four-legged friend. DOG FIT by PreThis®ideal for this, because our products are designed for both prophylactic use and administration in acute cases. If our feed supplements are used in good time, many health problems such as joint problems, nervous complaints or a weakened immune system can be avoided in advance. In acute cases, our products naturally help you to regain your usual constitution.
If you have any questions about the dosage, or about our products in general, you will find many answers in our FAQ and of course we are also available to you via chat, email and telephone.
Go with us the natural way and enable your dog to retain or regain the agility and zest for life that he has earned – because only a healthy dog ​​is a happy dog!