Sale!
DOG FIT by PreThis® JOINTS collagen + calcium
The very high quality collagen in the DOG FIT by PreThis® JOINTS supplementary food for dogs promotes the strengthening of the joint cartilage through the important structural protein and can provide valuable support for the regeneration of already damaged tissue of the dog's joint cartilage. It also promotes an ideal cartilage structure, which is characterized by strength and flexibility at the same time, and strengthens the stabilizing connective tissue on the joint bones. Calcium contributes to strong joint bones. For an agile dog – into old age!

Collagen & Calcium for the joint cartilage, that connective tissue and the joint bones
Bei Kollagen handelt es sich um ein sogenanntes Strukturprotein, das in den Gelenkknorpel der Hunde die wichtige Aufgabe aufweist, für die Bildung von sehr zugfesten und zudem elastischen Fasern zu sorgen. Diese Kollagenfasern tragen wiederum zur generellen Pufferungsfunktion der Gelenkknorpel bei, der Kompensierung von den verschiedenen Belastungseinwirkungen, ohne welche die Gelenke binnen kürzester Zeit irreparable Schäden aufweisen würden. Weiterhin trägt es dazu bei, dass sich um die Gelenke befindliche Bindegewebe zu stärken und so die Stabilisierung des Gelenks zu unterstützen. Der wichtige Mineralstoff Calcium fördert feste Gelenkknochen. In dieser Kombination ist DOG FIT by PreThis® JOINTS collagen ein idealer Gelenkschutz.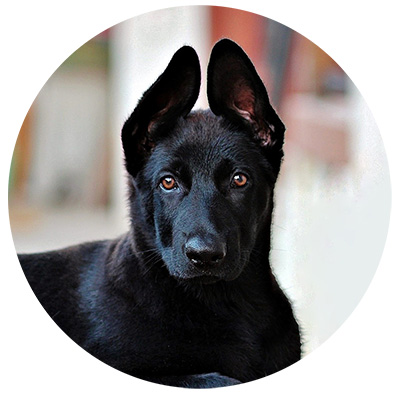 Under certain circumstances, a collagen deficit can occur in the dog's body, which means that the cartilage also gradually recedes, as a regular supply of this structural protein is important for the maintenance of the collagen fibers. As soon as the cartilage regresses due to a collagen deficiency in the dog's body, the risk of painful joint diseases such as osteoarthritis can increase significantly. In addition, the connective tissue can lose its tensile strength and thus its ability to stabilize the joints.
This risk to the dog's joints can be counteracted very effectively with DOG FIT by PreThis® JOINTS collagen, because this supplementary food for dogs contains the important structural protein collagen in an ideally high dose for dogs. With the help of this very well-tolerated concentration of nutrients, cartilage that has already receded and the associated joint problems can be regenerated through the formation of new collagen fibers, and cartilage regression and pain in the joints can be avoided in advance.
The food supplements for dogs DOG FIT by PreThis® JOINTS collagen contain only the purest ingredients. They are free from genetic engineering, animal testing, gluten, fructose, lactose and artificial preservatives. The entire manufacturing process is certified according to HACCP ISO 9001 and guarantees the highest quality from Germany.
Order your DOG FIT by PreThis® JOINTS collagen now!
Additional information
| | |
| --- | --- |
| Free of: | Unser Produkt ist frei von Gentechnik, Tierversuchen, Gluten, Fructose, Milchzucker und künstlichen Konservierungsstoffen. |
| For the environment | Whenever possible, our raw materials come from sustainable cultivation or breeding. We do not use unwanted additives and preservatives. Green electricity is not only used for the very gentle processing, we also use green electricity in our branches and of course privately. |
| 10% voucher | Save 10% in the shop with the voucher: DOGFIT2021 |
Ingredients
DOG FIT by PreThis® JOINTS collagen:
Collagen hydrolyzate (400 mg)
Calcium ascorbate (180 mg)
Silica (200 mg)
Horsetail powder (200 mg)
Lysine HCI (200 mg)
Bioflavonoid complex (100 mg)
Calciumpanthotenat (16 mg)
Biotin (0.3 mg)
DOG FIT by PreThis® JOINTS collagen:
60 capsules = 47.8 g