Sale!
DOG FIT by PreThis® VITAL regeneration
For the regeneration of bones, intervertebral discs, cartilage, tendons and ligaments, for firm tissue, flexible fascia, to strengthen the ankle support apparatus and after injuries and operations. Collagen, calcium plus silica, amino L-lysine and field horsetail.
For the regeneration of the intervertebral discs, bones, vision, ligaments, facia & the tissue after injuries and operations.
Plus silica, amino L-lysine and field horsetail. Collagen and calcium and the other nutrients support your dog's joints, bones, connective tissue, fascia as well as vision, ligaments and soft tissues (intervertebral discs). They are important nutrients to keep your dog strong enough to withstand the daily stresses and strains and are an ideal preventive measure. But they can also support regeneration and recovery after injuries and operations (e.g. torn ligaments). DOG FIT by PreThis® VITAL regeneration is a very versatile preparation.
The intervertebral discs are the natural protective and buffer layer of the vertebral joints, the bones secure the inner workings of the vertebrae against external influences and the connective tissue, fascia, vision and ligaments stabilise the vertebral bodies, but also the entire skeleton from the outside.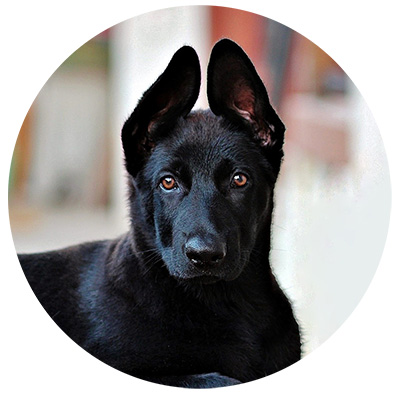 If the soft tissues, the bones and the surrounding tissue are healthy and strengthened, the dog can usually follow its natural urge to move without any problems. However, if the vertebral components are damaged (e.g. prolapse) or worn and the bone and tissue structure weakened, there can be significant and, in the course of time, also painful restrictions that can impair your dog's enjoyment of movement and thus his quality of life.
But also in the case of injuries or operations, many of these components need support during the regeneration phase. This is where DOG FIT by PreThis® VITAL regeneration comes in to support the recovery process.
Collagen for a resistant soft tissue structure
The structural protein collagen fulfils the important function in the intervertebral discs of producing tensile and elastic fibres. If there is too little collagen, the intervertebral disc becomes brittle and susceptible to wear, and can no longer adequately fulfil its natural buffer function. The high collagen content supports and strengthens the reconstruction of damaged soft parts of the vertebrae as well as the ligaments and tendons.
Calcium for strong bones
Calcium is of particular importance for the strength of bones and teeth. Calcium plays an essential role in the transmission of stimuli in muscles and nerves, intracellular signal transmission and the stabilisation of cell membranes, making it an ideal micronutrient especially after injuries, such as a fracture with nerve damage. But calcium is also largely involved in blood clotting.
Silica
The silica contained also supports the claws, skin, tendons, ligaments and joints.
Common Horsetail
It supports the strengthening of the connective tissue and the connecting fasciae. It contains many minerals as well as flavonoids and saponins and also contributes to a normal skin metabolism as well as the regeneration of the skin after injuries.
The amino acid L-lysine
L-lysine supports the growth and restoration of cartilage tissue and is an important building block of collagen.
Prevent increased load
DOG FIT by PreThis® VITAL regeneration should also be administered preventively when intervertebral discs, bones and tissue need to be strengthened. This can be the case with increased physical stress, for example in dog sports, or also with hereditary predisposition or congenital deformities. By increasing the supply of important micronutrients, you can support your dog very well prophylactically.
Depending on the symptoms, a supplement with JOINTS and/or JOINTS greenshell and/or VITAMIN B may be necessary. You are welcome to ask us about this at any time. We will recommend the right combination for your dog.
Our promise
DOG FIT by PreThis® VITAL regeneration is GMO-free, free from animal testing, gluten, fructose, artificial flavours and preservatives. The entire and very gentle manufacturing process is certified according to HACCP ISO 9001. VITAL regeneration is manufactured exclusively in Germany. Nowhere else in the world are the specifications and guidelines for high-quality feed supplements in Feed Quality as strict as here. DOG FIT by PreThis® meets even the strictest requirements – and even exceeds them!
We have been passionate dog owners for 30 years. You can be sure that you will only get from us what we would give to our own dogs.
Order now!
DOG FIT by PreThis® VITAL regeneration
Additional information
Ingredients

DOG FIT by PreThis® VITAL regeneration Ingredients per capsule:

Collagen hydrolysate (type 1) enzymatically extracted collagen peptides 200 mg
silica 100 mg
Field horsetail powder 100 mg
lysine HCI 100 mg
Calcium ascorbate 90 mg
Citrus bioflavonoids 83.33 mg
Calcium D-panthotenate 8 mg
Biotin 0.15 mg
Gelatine (capsule shell)
Magnesium stearate (separating agent) 10.5 mg

Analytical constituents:
Crude protein 54.9 %, crude fat 1.0 %, crude ash 16.1 %, crude fibre 3.1 %.

VITAL regeneration is free from genetic engineering, animal testing, gluten, fructose, lactose, flavourings and artificial preservatives.

DOG FIT by PreThis® VITAL regeneration: Per bag = 60 capsules = 48.2 g

Note: We are aware of our responsibility and consistently choose the highest possible quality when selecting our raw materials. We also guarantee in this context that protected animal species are not used in any way in the manufacture of our products. Chondroitin and gelatine are obtained from cattle, collagen from pigs.

Feeding advice

The feeding recommendation for DOG FIT by PreThis® VITAL Regeneration is as follows:

Dogs up to 2.5 kg: one capsule every 2 days
Dogs from 2.5 to 35 kg: one capsule daily
Dogs over 35 kg up to 50 kg: two capsules daily
Dogs over 50 kg: three capsules daily

If the dog does not accept the capsule, the contents can be sprinkled into the food.

Storage should be out of the reach of children and the product should be stored in a dry, cool place away from light.

Free of:

VITAL regeneration is free from genetic engineering, animal testing, gluten, fructose, lactose, yeast, soya, palm oil flavourings and preservatives.

5% voucher

New customers save 5% in the shop with the voucher: DOGFIT

For the environment

Whenever possible, our raw materials come from sustainable cultivation or breeding. We do not use unwanted additives and preservatives. Green electricity is not only used for the very gentle processing, we also use green electricity in our branches and of course privately.