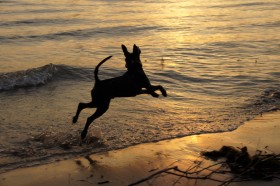 The Miniature Pinscher is not a dwarf, but a small dog with the proportions of a large one. A pocket-sized family and working dog suitable for almost all dog sports, with a particular talent for agility and trick training. If you're just looking for a lap dog, you're in the wrong place here!
Racial history
The Pinscher and Schnauzer Club was founded in 1895, around this time the current breed standard was established. The breed itself is much older, it is no longer possible to say exactly. The Pinscher was originally a farm dog and rat catcher, as today in a short-haired and rough-haired form (today the rough-haired Pinschers are called schnauzers) and also in a large and a small version.
Appearance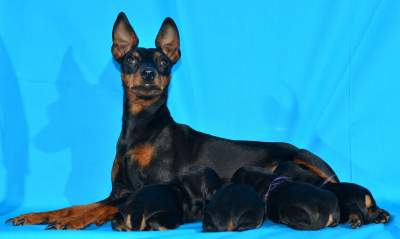 </ a>
The Miniature Pinscher is a harmonious, elegant dog with natural proportions, sporty to athletic, neither beefy nor delicate. According to the standard, the shoulder height for male and female dogs is between 25 and 30 cm, which corresponds to a weight of almost 5kg. The fur is fine, smooth, shiny and without an undercoat – admittedly not good rain protection, but more than easy to care for. There are 2 strong colors to choose from: red or black with red markings. The ears can stand or tilt, the tail is carried high.
Character traits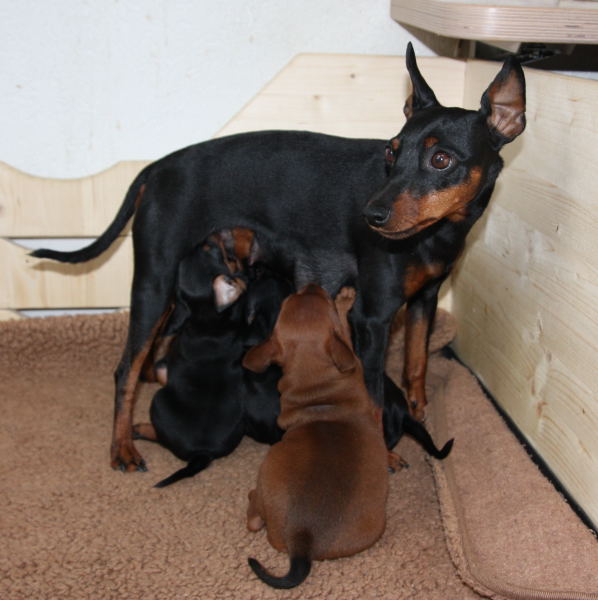 Anyone who has reservations about Miniature Pinschers should see these dogs in action: fast, agile, jumping and incredibly eager to learn! Unfortunately, you hardly see the dogs anymore; they are now one of the rare breeds. Perhaps no wonder, as they don't correspond to current fashion at all: too healthy, too normal, too spirited and too robust for a pure lap dog and supposedly (!) too small for dog athletes. But once you get to know the dogs, you are quickly impressed: strong nerves, resilient, talented, eager to work and with a high level of social intelligence. They feel comfortable in the family, running around with the children, hiking, dog sports – everything is enthusiastically received. With the same intensity, after their work is done, they throw themselves on the sofa, where the little dog finds a place without disturbing them. Okay, I admit it, preferably on my lap. Since they are smart and very people-oriented, they are actually easy to train, but you should not underestimate them: intelligent dogs are always a little more demanding than stupid ones and miniature pinschers have lots of their own ideas.
But the most beautiful thing is the good mood that they radiate. Miniature Pinschers are happy optimists, problems are there to be overcome. If you want to be unhappy in the presence of a miniature pinscher, you have to make an effort!
Best regards
Dr. Sibylle Ott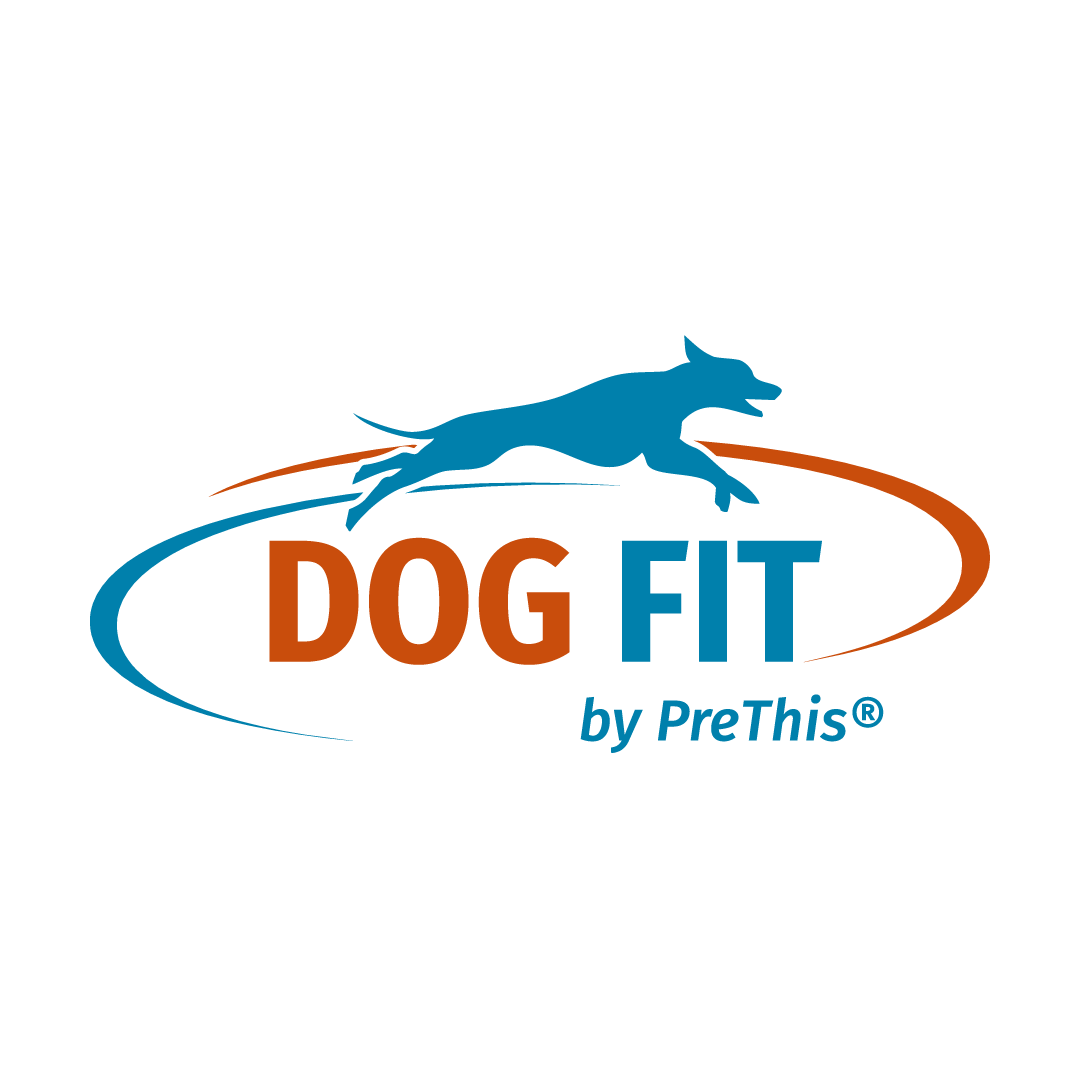 Every day we experience the wonders of nature with our dogs. This inspiration is the basis for our lives and our products. In our magazine we share with you our passion for these wonderful animals. Visit our socials and become part of the DOG FIT community.