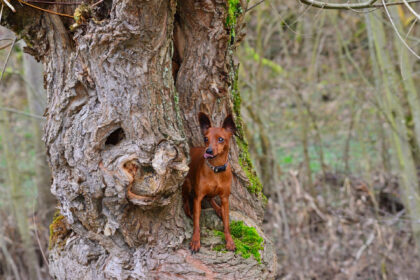 Back to nature – it is often misunderstood, but the nutrients from medicinal plants support our dogs holistically and effectively. Very interesting, because nature has the ingredients in abundance – for humans and animals – we only have to use them.
For example caraway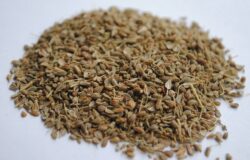 It's also very popular in the kitchen anyway, what would a white cabbage be without it! Caraway is native to all of Europe and grows wild in meadows as an annual to biennial herb. But of course it is also available in every spice department. It is also grown commercially in plantations. Cumin works in our four-legged friend against gastric and intestinal colic, weak digestion, cramps and flatulence. Also to stimulate milk production and to fight bacteria and fungi in the gastrointestinal tract. The caraway oil contained in caraway has a direct effect on digestion, for example. The caraway fruits also stimulate the production of digestive juices. Both the gastric juices and the bile. This allows food to flow faster through the digestive tract and prevents gas build-up.
Supports breast milk production and has a calming effect
In addition, caraway seeds promote milk production in dogs. They're one of the few medicinal herbs used in a scientific study on lactating dogs, experts say. You can give some cumin powder over the feed or give cumin oil, which has a relaxing and calming effect. Since the oil also has other effects and kills a variety of bacteria, it helps to increase the mother dog's resistance. The dried caraway seeds are finely ground and sprinkled over the food as a powder, around 0.5 – 2 g per dog. You can also mix caraway with fennel and chamomile flowers. You can also make caraway juice by boiling half a liter of water and sprinkling the entire surface of the water with ground caraway. Boil for half an hour and strain. When it has cooled down to lukewarm, you can give the juice to drink
Lavender – also good for dogs, not just for humans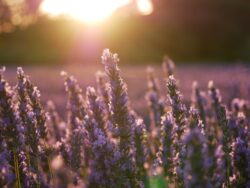 Lavender comes from the areas around the Mediterranean Sea. It is especially beautiful in summer in Provence with fields of purple blooming lavender as far as the eye can see. But not only is it good for us humans in oil, soap, perfumes, etc., it is also a well-known remedy. Dogs can also get back to nature, because the nutrients from medicinal plants support our dogs holistically and effectively. Studies have shown that lavender oil contains precious linalool, for example. This substance has a bactericidal effect, it is also effective against fungi. Staphylococci are often the cause of inflammatory skin diseases, pneumonia and mastitis. They are considered difficult to treat and can be transmitted from humans to dogs and vice versa. The good thing is that animals and humans hardly have any side effects.
Positive effect on nerves and gastrointestinal disorders
Lavender is also good for the nerves, and not just for humans. That is why it is an effective medicinal herb for dogs with nervous nerves. If you use it longer, it helps to get a restful sleep. But also nervous intestinal and stomach disorders and bacteria complement the conventional treatment methods of the veterinarians. Dogs in particular, which suffer from multiple allergies and cannot be given every herb without hesitation, respond well to treatment with lavender. A recipe for lavender honey that can also be mixed well with the food of our four-legged friend: 4 – 5 fresh lavender blossoms are mixed in a glass with liquid honey and left for a few weeks. You give the honey along with the flowers to the feed, it has the same good properties as lavender tea.
The power of 16 herbs for your dog's health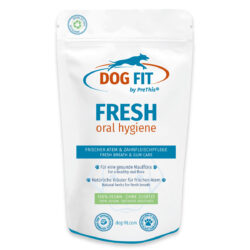 Various herbs have been used successfully in humans for a long time for gastrointestinal problems, annoying bad breath and gingivitis and that's exactly what works also excellent for dogs.
The natural product DOG FIT by PreThis® FRESH but goes one step further and combines a balanced herbal mixture of 16 selected herbs with black cumin meal to bring the gastrointestinal tract back into balance and at the same time fight bacterial cultures in the mouth and throat area to prevent bad breath and/or Address gingivitis and restore a healthy oral flora.
When the puppies change teeth, the herbal mix can also be used very well due to its antibacterial effect to alleviate inflammation or to prevent it in advance. The gum soothing effect is particularly pleasant for the smallest fur noses when changing teeth.
The herbal mixture has an antibacterial effect and harmonizes digestion
With this special herbal mix, you specifically combat the two most common causes of bad mouth odors: bacterial infestation and problems with the gastrointestinal tract. A long research was carried out on the optimal composition of the herbal mixture in order to tailor it to the special needs of the dog. Our holistic approach is also reflected in FRESH. The anti-inflammatory effect of the herbs can also help to relieve arthritis or similar inflammations in the body, for example. FRESH is also 100% free of Genetic engineering, lactose, gluten and artificial additives. Black cumin meal plus pure herbs, optimally composed and very easy to use.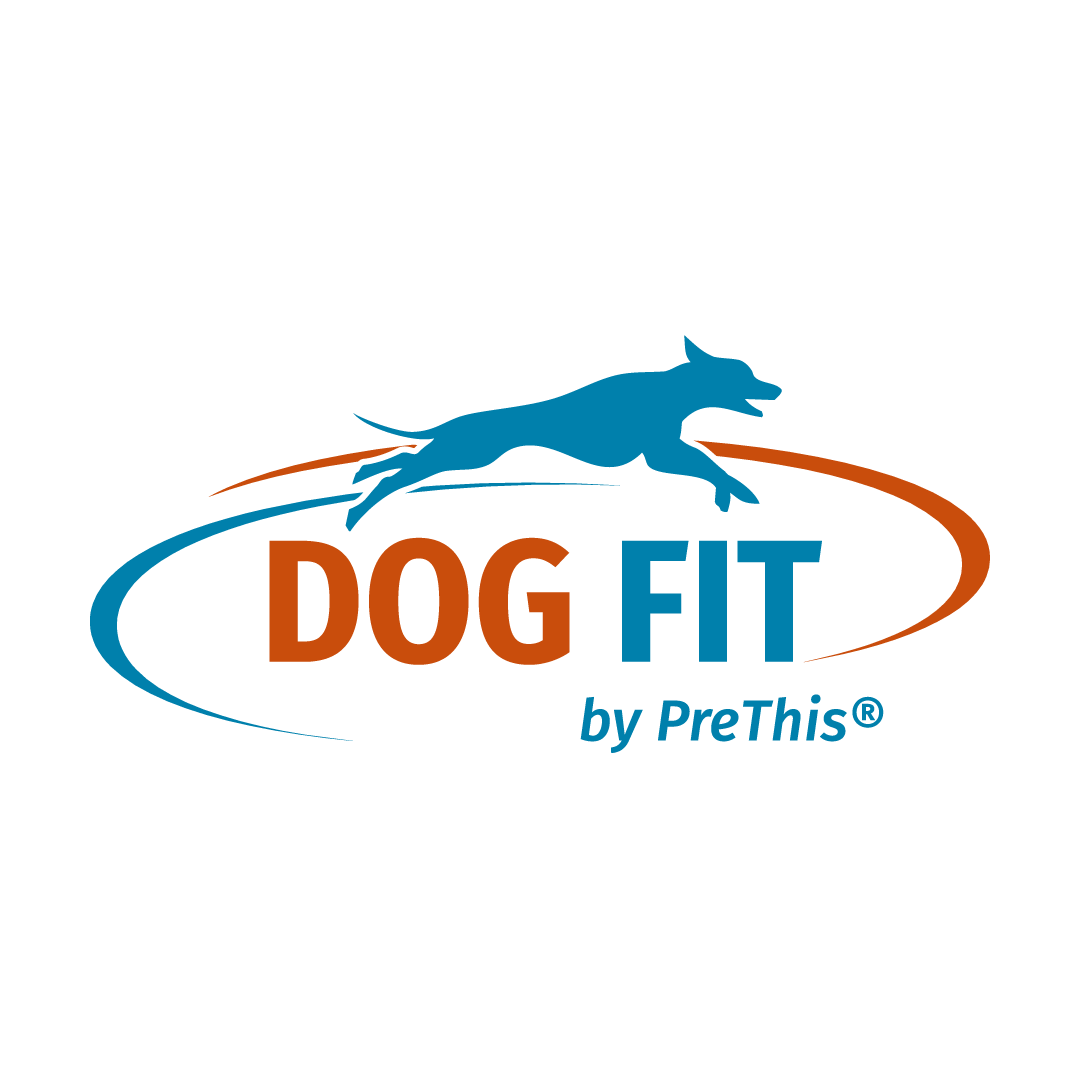 Every day we experience the wonders of nature with our dogs. This inspiration is the basis for our lives and our products. In our magazine we share with you our passion for these wonderful animals. Visit our socials and become part of the DOG FIT community.