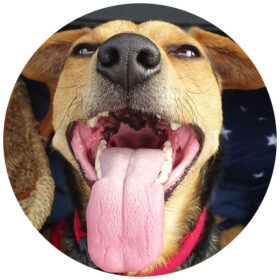 Bad breath in dogs, which dog owner doesn't know that? Foul-smelling breath often occurs in older dogs, but it can also become unpleasantly noticeable in younger dogs or even in puppies. Breath is often described as foul, fishy, or sour. In the following guide, I will explain to you how you can stop your dog's bad breath naturally, without spending a lot of time.


How does bad breath develop in dogs?
Bacterial cultures in the mouth and throat usually cause bad odors and gum inflammation. Sometimes it's just food leftovers that got stuck between the teeth, or the dog has bad teeth, usually rotten with age. Disorders of the gastrointestinal tract may also play a role. However, it is good to know that in most cases it is actually bacteria in the mouth and throat. Stopping the resulting annoying bad breath in dogs permanently and not simply covering it up is now the top priority. And that is only possible if the causes are treated and a healthy oral flora and harmonious digestion are restored.
What helps fight bad breath in dogs?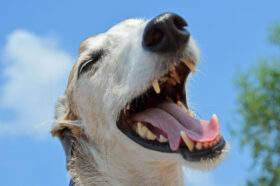 Nature usually gives us everything we need to bring our dogs' health back into balance. Same with bad breath. But we start a step earlier. After you have ruled out food residue between the teeth as a trigger, you should think about the food. Did you change the brand, or did the dog previously have no bad breath with the same food? If you have changed the food, you first return to the previous food. If you switched due to an intolerance, please try a different food. You may also switch from dry to wet food, or vice versa.
If, after a few days, there is still no change in the bad smell from the mouth, you can exclude the food and we will reach for Mother Nature's proven herbal box. A special selection of natural herbs are excellent for curbing bad breath and addressing the problem holistically. This means that not only are the symptoms masked, as some dental sprays, drops or dental snacks for dogs try to do, but the causes are combated.
What doesn't help: The question keeps popping up as to whether there are home remedies that help against bad breath. These also include "insider tips", such as vinegar essence, citric acid or mint candy. It makes me wonder, how can you even consider giving this to your dog? But there is also parsley among them. The chlorophyll and essential oils in parsley actually mask bad breath somewhat. But once again for the memory: All these "great" tips do not help to fight the causes, they just cover up the bad breath a little.
If possible, please do not skimp on food. It doesn't have to be the expensive luxury food variant, but cheap food is not always of good enough quality. Please also make sure that there are no flavor additives, artificial vitamins, corn, wheat, sugar and acrylamide and that the protein content is high enough.
However, if there is still no change in the bad smell from the mouth, we reach for Mother Nature's proven herbal box. A special selection of natural herbs is very well able to stop annoying bad breath and they approach the problem holistically. This means that not only the symptoms are masked, as is the case with some dental sprays, toothpastes or snacksDogs do it, but the causes are tackled: Fighting bacteria in the mouth and throat and/or problems with digestion.
Quickly on the subject of brushing teeth. Brushing a dog's teeth to make it smell nice? Best after mint? Well, he will thank you! Brushing teeth is for humans and is not species-appropriate for dogs, period.
Get rid of bad breath with the power of nature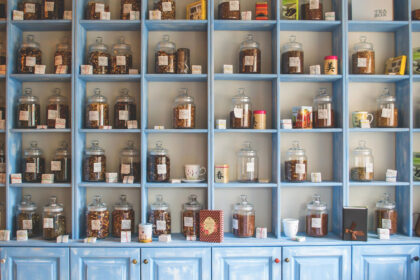 The natural product DOG FIT by PreThis® FRESH but goes one step further and combines a balanced herbal mixture of 16 selected herbs with black cumin meal to bring the gastrointestinal tract back into balance and at the same time fight bacterial cultures in the mouth and throat area.
Gingivitis
Another positive property of herbs is that they can also relieve gum inflammation, because dogs with bad breath often also have gum inflammation. In the case of inflammation of the gums and when the puppies change their teeth, special herbs can also be used very well because of their antibacterial and gum-soothing effect.
If your dog also has stubborn tartar, Mother Nature has a solution for tackling that too. This saves the expensive trip to the vet and your fur nose is also spared general anesthesia. You can find more information about this in my article: Dental cleaning for dogs. But now on with the topic of bad breath.
The following herbal mix helps with bad breath & Inflammation of the gums
Black cumin meal (Nigella sativa)
anise
Iceland moss
Stinging nettle herb
Carob
Marshmallow root
Safflower root
Fennel
Lime blossom
Spruce needles
sage leaves
Spruce shoots
Plantain herb
Elderflower
Licorice root
coltsfoot leaves
Thyme
The causes must be treated
With an antibacterial herbal mix, you specifically combat the causes of bad breath. We have spent a long time researching the optimal composition and proportions of active ingredients in order to tailor them precisely to the treatment goal. Veterinarians, alternative animal practitioners and herbal experts actively support us. Back then, our own dogs were the first to try the finished herb mix and there were a couple of really stinky ones. We were absolutely convinced of the effect and so a few years ago a new product found its way into our purely natural and coordinated nutrient system: DOG FIT by PreThis® FRESH.
In order to be able to ensure consistently high quality, we decided to manufacture the product using a high-quality cold-pressing process in order to protect and preserve the antibacterial agents and essential oils. As with all our products, the entire manufacturing process has been certified according to HACCP ISO 9001, and regular checks for residues and foreign substances also take place. Black cumin meal plus pure herbs, optimally combined and easy to mix with the feed as a powder. The natural treatment option for bad breath was ready.
Natural, effective and healthy – for fresh breath
As simple as it sounds, so simple iIt is too and you are also doing something for your dog's health, because the herbal mix not only fights the bacteria that cause bad breath, but also restores healthy oral flora and harmonious digestion. Many dog lovers are enthusiastic about FRESH!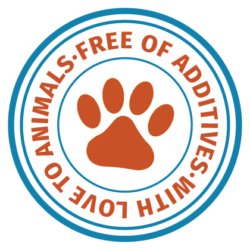 Strict guidelines apply to FRESH:
Natural, certified manufacturing, non-GMO and cruelty-free, gluten, fructose, lactose, artificial additives and preservatives.
When selecting our raw materials for FRESH, we pay very close attention to ecologically sound and sustainable cultivation. The processing takes place in a high-quality cold pressing process and is certified according to HACCP.
FRESH is made by veterinarians, animal naturopaths, Ramona Houscht & Franziska Herre recommended by the Martin Rütter DOGS dog schools in Heidelberg / Mosbach and Erfurt / Weimar and many satisfied dog owners.
The application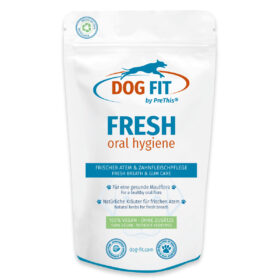 FRESH is very easy to use. 2 Mix the measuring spoon into the food (the measuring spoon is included).
Important to know: As with almost all natural products, please be patient when the effect begins. Natural products need some time to develop their effect. But after 2 to 3 weeks you will notice that the bad breath has noticeably decreased.
There is also nothing to be said against administering the herbal mixture permanently. In this way you can avoid the recurrence of bacterial cultures and do something good for the overall digestion and the health of the dog.
Dog lovers are absolutely thrilled with FRESH! Of course, we are very happy about that, also because Mother Nature has shown once again that she has everything ready for the holistic treatment of our dogs.
Our introductory campaign
Usually costs DOG FIT by PreThis® FRESH 25.95 euros (RRP), but thanks to our introductory campaign you can get FRESH for only 22.95 euros from us at the DOG FIT store. But there is more…
For your first purchase we will give you a 5% discount code: DOGFIT
From two cans you save on every can
Get your discount now in the shop! (click)
Use the 5% new customer discount: DOGFIT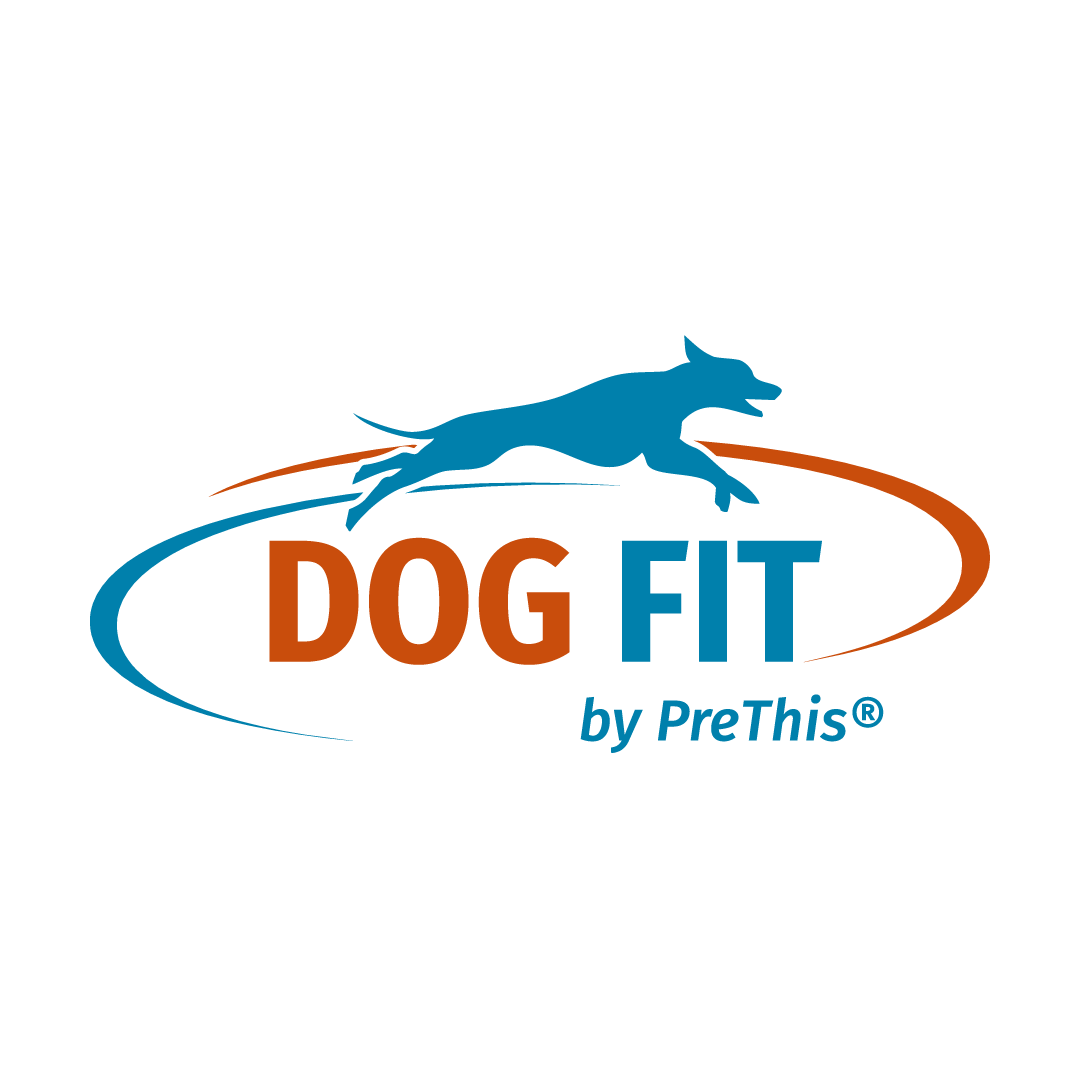 Every day we experience the wonders of nature with our dogs. This inspiration is the basis for our lives and our products. In our magazine we share with you our passion for these wonderful animals. Visit our socials and become part of the DOG FIT community.